About Us
The UW Division of Pulmonary, Critical Care and Sleep Medicine has a long, rich history of supporting the careers of clinician educators.  We currently have a thriving group of faculty who are outstanding clinicians and superb teachers.  They are also nationally known for their education scholarship.  
Expertise within the division ranges from simulation-based leadership training to the creation of videos focused on a wide variety of procedural skills to strategies to promote active learning. We have leaders in undergraduate, graduate, and continuing medical education.  Please explore our faculty bios for more information on areas of interest in teaching, curriculum development, and education research.
Our clinician educator group meets once a month for the planning of educational projects, reviewing current works in progress, and support each other in the process of career development. The discussions are stimulating and have led to substantive changes in our educational offerings.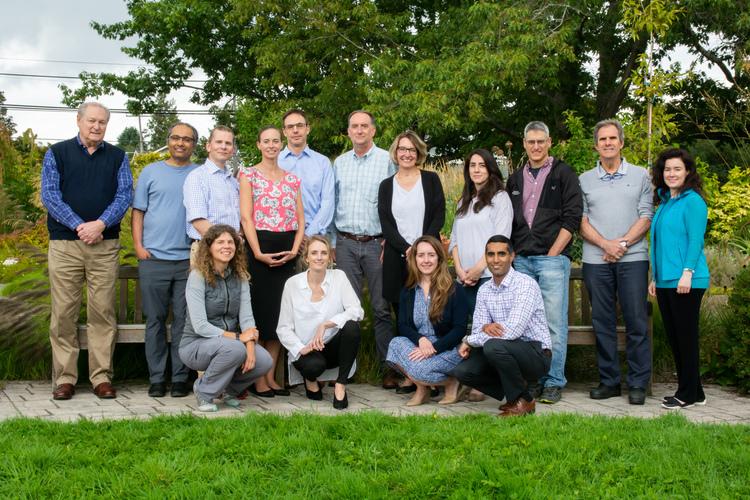 Clinician Educators in Training
We are one of the first in the country to proactively train clinician educators within our accredited fellowship program.
We are currently funded by the Veterans Administration to accept one clinician educator fellow per year. The fellow's education will include formal training in the School of Medicine Teaching Scholars Program where the trainee meets once per week for a year with a group of peers and an instructor to learn teaching methods, adult learning theory, curriculum development, and the process of turning education into scholarship. The fellow also has opportunities for formal and informal teaching both inside and outside of the division.
Accolades
Our members have won numerous accolades for teaching and clinical contributions from national societies and organizations as well as the UW School of Medicine. Some of these prestigious honors include:
American Thoracic Society:
Best in ATS Video Lecture Series
Distinguished Achievement Award
Innovation in Fellowship Education Award
Outstanding Educator Award
Association of Pulmonary and Critical Care Medicine Program Directors
Emerging Educator Award
Outstanding Educator Award
Darlene Buczak Award for Educational Excellence
CHEST
Distinguished Educator Award
Early Career Clinician Educator Award
UW School of Medicine
Clinical Distinguished Teacher Award
Teacher Superior in Perpetuity
Basic Sciences Distinguished Teaching Award
First Year Medical Student Professor of the Year Award
David R. Saunders Memorial Award for Excellence in Teaching
Medical Student Research Mentorship Award
UW Department of Medicine
Paul B. Beeson Award: the highest teaching prize granted by the Internal Medicine Residents
Marvin Turck Outstanding Teaching Award
William J. Bremner Endowed Mentorship Award
Housestaff Research Mentor Award